Massachusetts Poker Legal 2023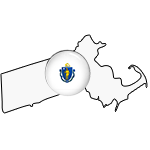 The home of the Boston Red Sox and many Ivy League colleges could well be one of the next US states to legalize and regulate online poker. That's right, if you've been waiting to see online poker Massachusetts sites open up, it could happen very soon. But you don't have to necessarily wait. Online poker MA legal sites already exist. More on that in a second.
The Massachusetts Gaming Commission has been making moves toward some kind of regulation in The Bay State and has started with forums studying whether online gaming is viable there. There's a big push to see legal poker sites in Massachusetts for good reason.
Massachusetts enjoyed a healthy online poker-playing populace pre-UIGEA, and there's no reason those Texas Hold'em-hungry players should have disappeared. If more states go legal, Massachusetts may feel it has no reason to be left out of the party any longer and welcome online poker MA legislation.