The Top Six US Poker Pros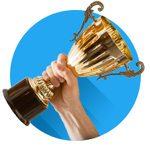 Poker is part of the American psyche, so it's no surprise that some of the all-time best poker players have hailed from the United States.
In fact, six out of the top 10 all-time money-earners are American, and the USA consistently tops the bracelet winners' table at the annual World Series of Poker (WSOP) in Las Vegas.
While some of the young US Internet bucks may have come up on the rails in recent years (that was, until Black Friday, when many American online pros were forced to emigrate to find better games) some of the all-time best USA pros are stalwarts of the brick-and-mortar cardrooms and casinos.
In no particular order, then, let's take a look at who deserves to be in LegalPoker.com's Hall of Fame 2023: